Shearwall Pro Step-By-Step Guide:
Shearwall Pro is designed to be an easy to use lateral loads calculator for simple wood-framed buildings.
See Step By Step How to Use Shearwall Pro
How to Use Shearwall Pro
This video shows how to perform the calculations for a 30' x 40' one story shop building. It is a very simple building and illustrates the basics of how to use Shearwall Pro.
Making Shearwall Pro Drawings
This video picks up where the How to Use Shearwall Pro video ended and demonstrates how to perform a What-If analysis on the 30' x 40' shop building to find the optimized shearwall design and then how to make the shearwall drawings for your project.
Project Data

Design Criteria

Building Data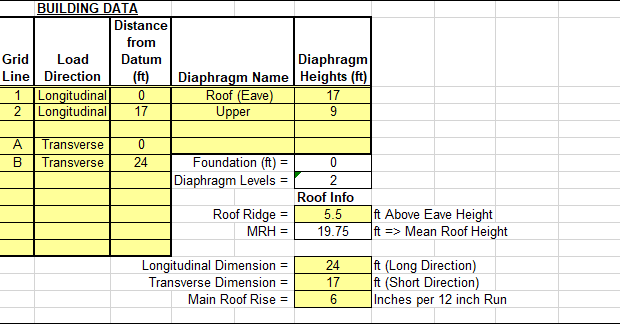 Roof Gable Data

Diaphragm Data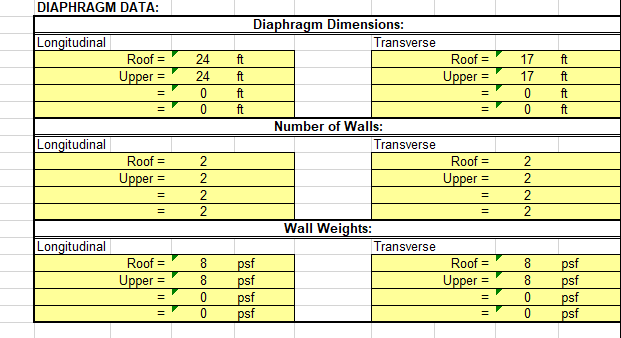 Shearwalls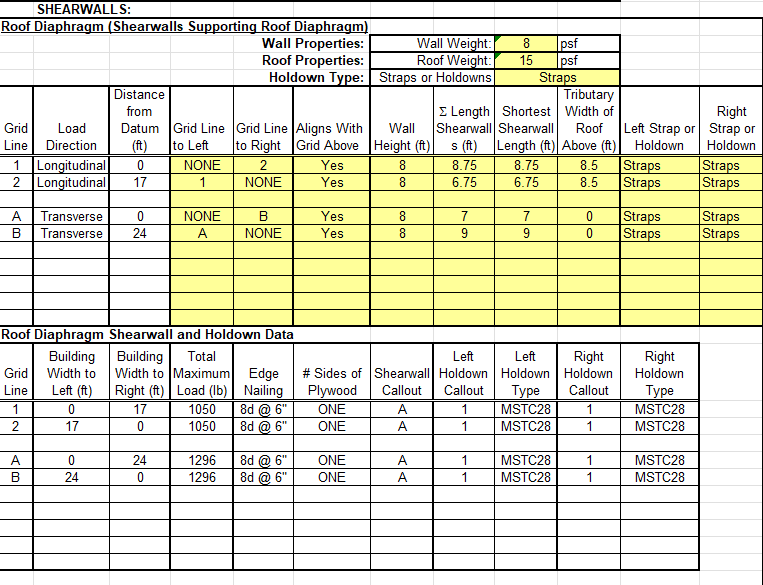 Output
As you can see in the table above, all of the shearwall type and holdown types are listed. The shearwall and holdown callouts match those that are called out in the details provided by Shearwall Pro in the members section.